Neal James is one of the nation's most successful music producers and publishers. This legendary and influential industry executive has the talent and ability to adapt and understand most entertainment mediums and mixing the rare ability to combine these talents is one of the many reasons for his phenomenal success.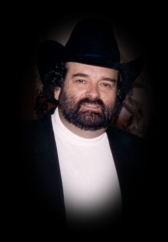 Neal's work has appeared on TNN, VH-l, MTV, "Entertainment Tonight", "A Current Affair", HBO, Showtime, Fox Television, Major Radio and a host of others. Being more than satisfied and preferring to maintain a behind the scenes image has helped him with producing, directing, publishing, promoting, etc. projects that have featured: Merle Haggard, Johnny Paycheck, Hank Cochran, Willie Nelson, George Jones, Dottie West, The Tams, Vern Gosdin, Steve Cropper, Springsteen, Harlan Howard, Culture Club, Mickey Newbury, Max D. Barnes, many various Alternative Rock bands and others.

Neal was chosen by the prestigious "HARVARD UNIVERSITY" of Boston, MA. for dissertation research by the HARVARD BUSINESS SCHOOL on the role of music producers in the production process.

Neal is recognized as a member of the prestigious "Who's Who in Entertainment", "Who's Who in the South" and "Who's Who in America". He has been listed in the "IN CHARGE" issue of Music Row. He has been presented by the Governor, the House of Representatives and his home state of Georgia the highest award that the state can present, The Achievement Award. Neal was presented the award and by legislative resolution, invited on the floor of the House of Representatives to address the Legislature while it was in session. After his acceptance speech Neal received a standing ovation by the entire Legislature.

Neal was recognized for outstanding personal and career achievements and as being one of the founders of "The Georgia Sound" or "Southern Rock". Only two people were presented with this award, Neal James and James Brown, "The Godfather of Soul". Neal is a nationally known music industry speaker and personality who travels through out the year to many destinations to speak to various groups, colleges, conventions, music, television and audio/visual events etc.

He successfully works in many musical genres including: Alternative, Rock, Country, Pop, R&B and some Reggae, Gospel and Contemporary. He specializes in singer/songwriter types of artist and bands and is always on the lookout for new talent with a unique and different approach. He likes to wear cowboy hats and produce Alternative and Rock & Roll but don't tell U2's Bono, BonJovi, or Madonna. His professional memberships include: AFM, BMI, RAW and NARAS.